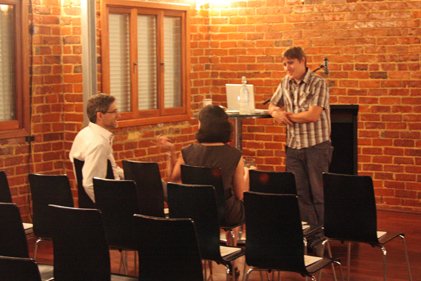 31 Mar

Blair Enns Win Without Pitching evening of knowledge sharing

Posted at 07:50h

in Uncategorized

Had a great evening listening to the inspiration words, thinking and process of Blair Enns at the Oxford Hotel in Perth last night.

Blair's book is actually available for free online here, so if you have a moment, you should certainly take a look. The reviews are glowing and the logic is unquestionable.

Sean Mckay took some great snaps of the evening, capturing the space and atmosphere perfectly.