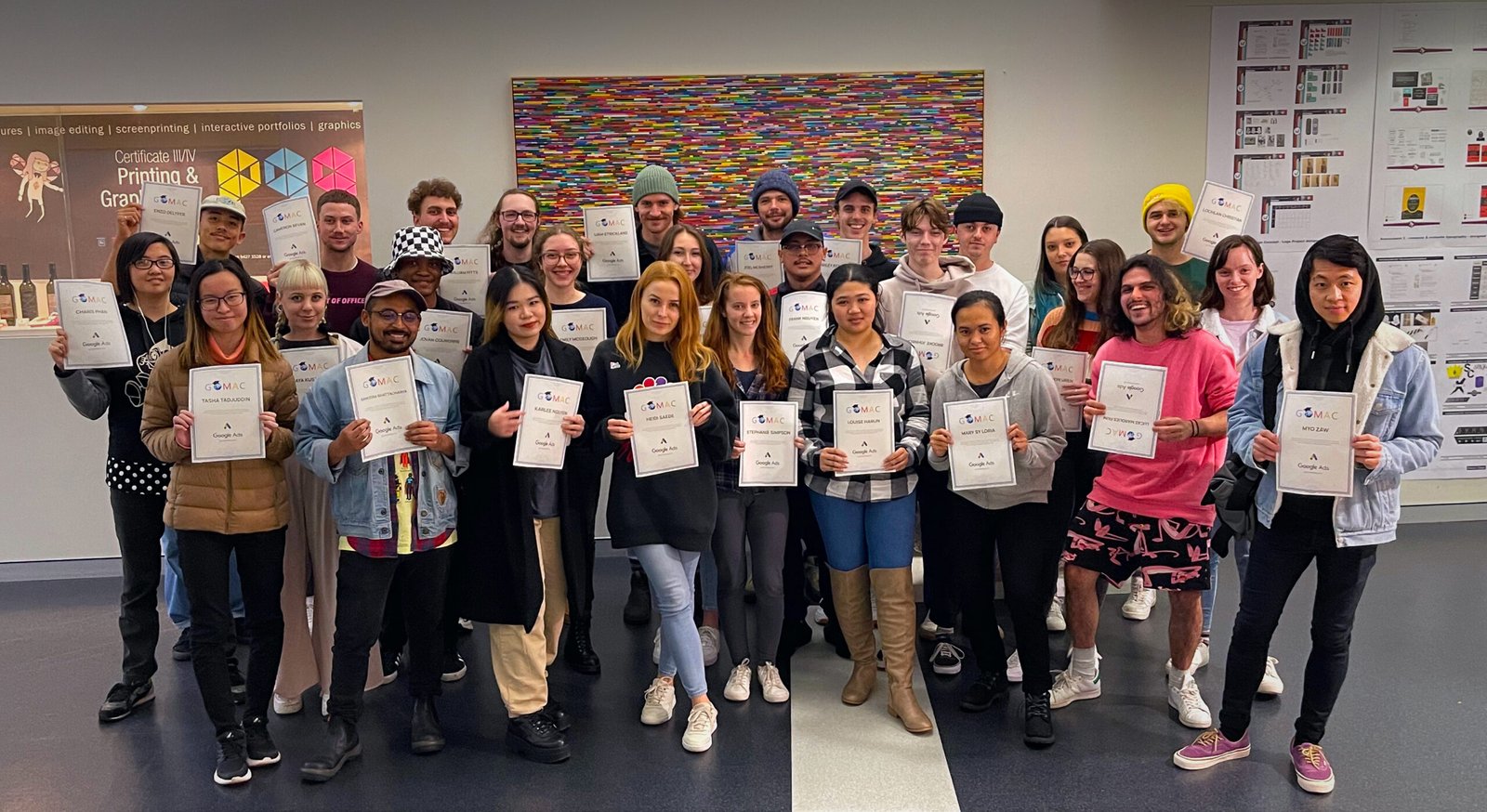 07 Jul

Optimising digital marketing campaigns for the 2021 GOMAC

The Global Online Marketing Academic Challenge (GOMAC) is a worldwide competition where student teams, in conjunction with an industry client, compete to create, run, optimise and report on digital marketing campaigns that include Google Ads.

Advanced Diploma Graphic Design Students at North Metro TAFE worked with eight local businesses around Perth and an international neurocounseling service based in the USA, to not only support their post lockdown recovery and not only drive traffic and sales, but to report, optimise and analyse how to help these business enjoy the best return on investment.
KEY RESULTS
32 North Metro TAFE students contributed over $24,855 in-kind donation supporting eight local Perth businesses and a vital neurocounseling service in America.
Student teams managed budgets totalling over $1,592 in Google Ad spend.
Competed globally with student teams predominantly in the  Universities sector.
Industry expert, Alex Gavalas — Senior Digital Advisor at Bonfire  offered a free masterclass at the commencement of the challenge to bring students up to speed with the latest, high end techniques used by 'The Marketing Agency of the Year'.
Businesses included, two local restaurants in Bedford and Northbridge (chefandcorestaurant.com.au & thanhdatperth.com.au); two gardening and landscaping specialists in Fremantle and Subiaco (sustainableoutdoors.com.au & gardenelegance.com.au); a high quality commercial Glazier in Osborne Park (glassworkx.com.au); Midland based eye lash beauty salon (blueberrylashbar.com/); Maddington used car dealership (ourcarautos.com); a small Mother and Daughter home business in Perth developing a Australian made range of Natural, Plant based skin care products (ninabailey.com.au); and internationally, a vital online Neurocounseling service (pathfinderneuro.com) based in America
Student captain Shannon Uren was surprised how much of an impact increasing the daily budget had. She states "We only increased it by $2 per day, however we had a lot more impressions and clicks after we made that change and it helped drive an increase in over 224 Clicks and over 10,600 impressions for Osborne Park Glazier GLASS WORKX (glassworkx.com.au).
North Metropolitan TAFE lecturers, Tim Ewers and Brendan Hibbert were both pleased with the "outstanding organisation and quick absorption of complex Google Ads interface by this year's students and the results have been both extremely promising and hyper competitive with small budgets and finely crafted and refined campaigns."
Another student captain, Joel Mcsherry worked with small Perth home business ninabailey.com.au and was amazed by "the insight and transparency of the data and our team exceeded expectations with over 232 customers clicking through to our clients website in just two weeks. The amount of exposure for Nina Bailey was fantastic."
Results of the competition will be announced in September. Congratulations to all the Advanced Diploma Graphic Design students involved in this years global challenge.
READ THE OFFICIAL PRESS RELEASE