25 Aug

Professional advice about the business of graphic design for graduating students

Posted at 07:05h

in Uncategorized

Central's Advanced Diploma graduating Graphic Design students were treated to a comprehensive and well developed presentation by Astrid Fackelmann of HiLighter this week. Astrid layed out the process and starting point of well considered portfolio and CV development and explained the benefits of setting ongoing workplace goals that speak volumes about the graduating student's personality and direction.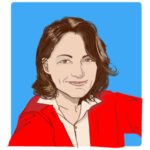 Data and research from Perth's small and challenging small design studio base was examined as was design personality types and the importance of professional networks like AGDA WA, contact with mentors, surrounding yourself with talented peers (potential team creation like that of tonne gramme) and of course, giving back to non-profit organisations as frequently as possible and documenting the results (I use Goodcompany).
I took some notes to share and some pics of the grad group.